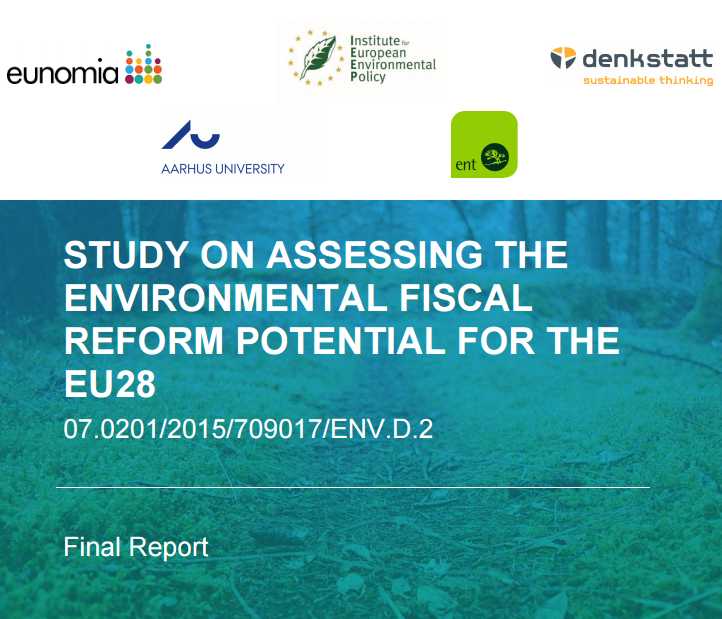 STUDY ON ASSESSING THE ENVIRONMENTAL FISCAL REFORM POTENTIAL FOR THE EU28
This study, undertaken by Eunomia Research & Consulting (Eunomia) in conjunction with the Institute for European Environmental Policy (IEEP), Aarhus University, ENT and Denkstatt, has, as its central aim, to:
"to provide argumentation and empirical data or secondary sources on the potential economic and social benefits of environmental fiscal reform, to support the input in the European Semester process on environmental protection and resource efficiency, for all EU Member States.".
Eunomia has previous led two studies with a similar focus, these covering 26 of the 28 EU Member States.4,5 This report covers all Member States, including, as per the specifications, the following two tasks:
Assessing the environmental tax reform (ETR) potential for Luxembourg and
Portugal.
Update of the ETR potential for the EU26 Member States from two previous
studies.
A further task – 'Input for the Commission Environmental Fiscal Reform (EFR) Information System' – is taking place outside of this report (but includes consideration of how to make use of information contained within it)
Relase date: January 2016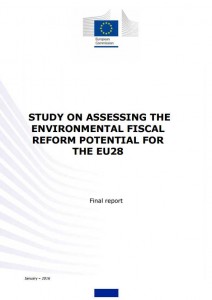 Recently viewed posts in our portfolio!