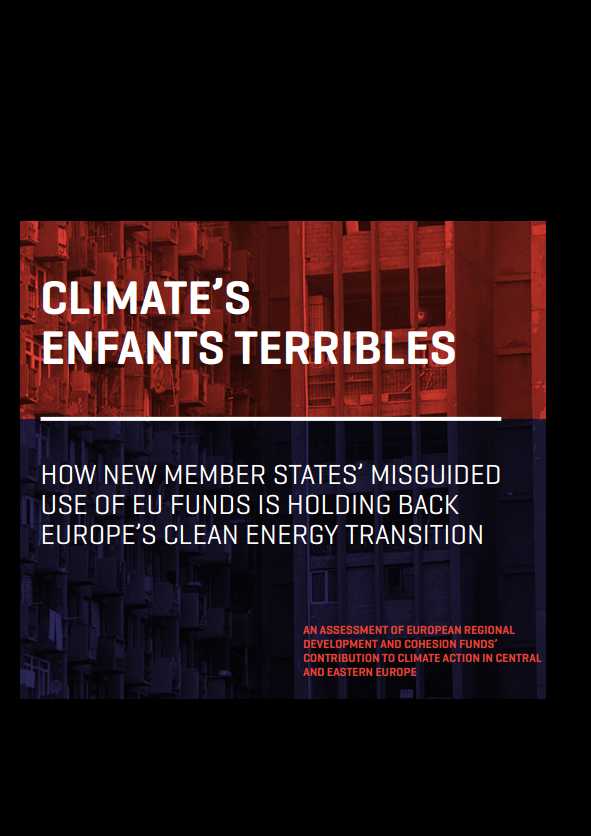 CLIMATE'S ENFANTS TERRIBLES
EU billions destined to transform the carbon-intensive, inefficient energy systems of central and eastern Europe are being misspent, finds a new report today by CEE Bankwatch Network and Friends of the Earth Europe. Bad spending plans and a lack of climate commitments from nine central and eastern European governments is hampering Europe's transition away from fossil fuels, the groups say [1].
The full report can be downloaded here: http://bankwatch.org/sites/default/files/enfants-terribles.pdf
Summaries, graphs and more are at: http://bankwatch.org/enfants-terribles
The new research reveals that in CEE countries only 7 per cent of the 178 billion euros in European Regional Development and Cohesion Funds will be invested into renewables, energy efficiency and SMART grids, and that the integration of climate considerations into all plans and projects – as required under EU law – remains superficial.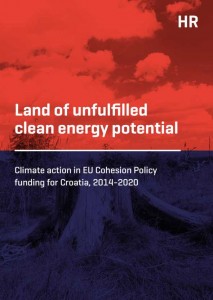 Release date: January 2016
Recently viewed posts in our portfolio!