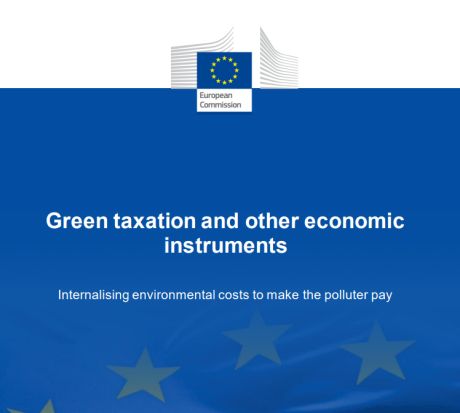 Study: Green taxation and other economic instruments (2021.)
The study finds that evidence is strongest for air pollution, greenhouse gases (GHGs) and water pollution as good data on both costs and emissions is available across the EU. The costs of air pollution, GHGs and water pollution alone amount to at least EUR 750 billion per year across the EU. However, polluters are charged only 44% of the cost of air pollution and GHGs, whilst water polluters pay almost nothing. More localised evidence about other forms of environmental damage tells the same story.
The study also finds that at national level, taxation of waste management is uncommon and local waste management charges tend to reflect only the cost of providing the service rather than a share of the identified EUR 420 billion external cost.
Macroeconomic modelling of an EU-wide scenario shows that higher environmental taxes, with revenues used to reduce labour taxes, would have positive impacts on growth, jobs and real incomes. The EU scenario capturing a conservative portfolio of 10 economic instruments applied across the EU raises EUR 30 billion per year by 2030, and boosts GDP growth by 0.2% and employment by 0.1%. The study also presents plenty of good examples in European countries that other countries could use as inspiration for their own green taxation policies.
More about study and study download:  https://ec.europa.eu/environment/news/environmental-pollution-new-study-finds-polluters-do-not-pay-damage-they-cause-2021-11-12_en
Recently viewed posts in our portfolio!